Curacao – Safely Nested Outside Of The Hurricane Belt
If you're looking for a hurricane free Caribbean island, Curacao is a great choice. Hurricanes can put a serious damper on your outdoor fun – with heavy rain, storm swells and high winds. And, if a hurricane comes close to the island on which you're staying, you could even be in danger.
But you don't have to worry about this if you come to Curacao. The island is located outside of the Atlantic "hurricane belt" where the majority of hurricanes form. It only gets major hurricane action about once every three decades – so you don't have to worry about your vacation getting rained out, or any danger to yourself or your property.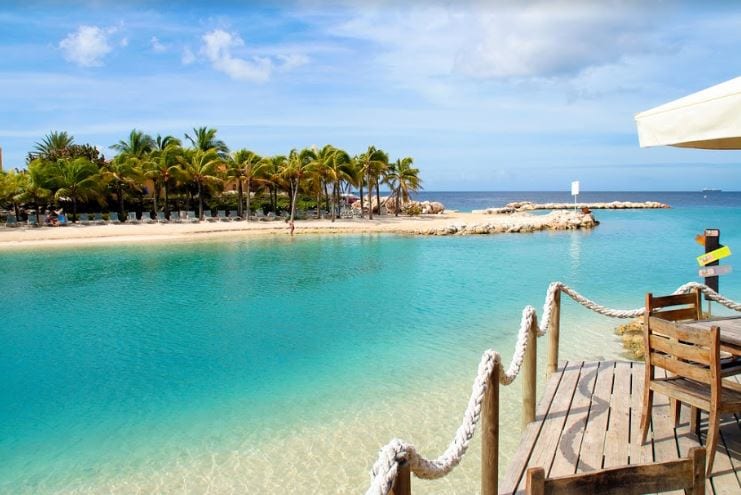 Typical Weather In Curacao – What To Expect
What's the weather like in Curacao? Being a tropical Caribbean island, you can expect sunny and warm temperatures all-year-round! The average minimum temperature on the island year-round is 78 degrees Fahrenheit, and the typical high is about 88 degrees Fahrenheit – perfect beach weather!
The Best Time Of Year To Visit Curacao
Curacao has two seasons – the dry season, and the wet season. The dry season lasts from February to September, so if you want to minimize your chance of rain affecting your activities, this is a good time to come to Curacao. This is also when the weather is usually a bit cooler.
The wet season starts in October and runs through January. Despite the name, though, storms are intermittent, usually occurring at night. There's only an average of 20 inches of rainfall per year – so you can expect clear skies whenever you choose to visit Curacao.
Break Out The Sunscreen – Head To This Hurricane Free Caribbean Island ASAP!
Whether you're planning a summer vacation, or you're looking for a tropical getaway in the cold winter months, Curacao is an ideal destination. With a mild and warm climate, and a low risk of hurricanes and rainstorms, the weather of this Caribbean island is sure to please.