Read on, and learn about just 7 reasons that Curacao should be on your bucket list.
1. Drink In The Historic Handelskade Views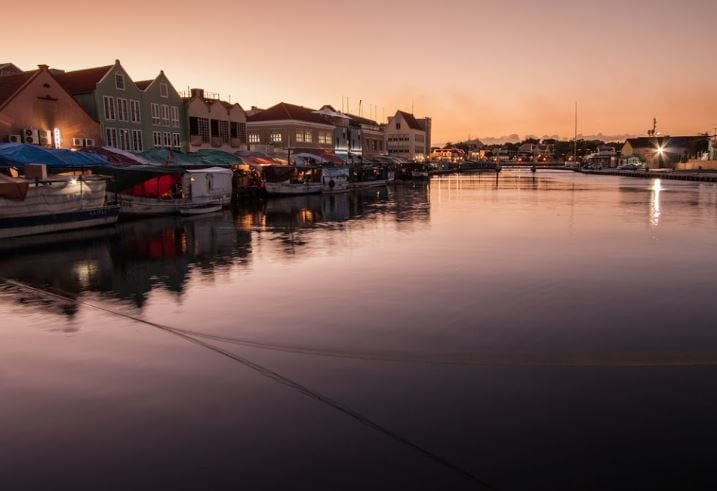 Handelskade is the historic waterfront in Curacao, located in Punda. With bright and colorful houses, a number of outdoor cafes, and a gorgeous lightshow at night, you're sure to love dining, drinking, and enjoying the tropical weather at this unique, canalside destination.
2. Visit The Original Curacao Liqueur Factory
Blue curacao is a popular liqueur worldwide – and it all started here. And if you head to Willemstad, you can still take a tour of the original Curacao liqueur factory, and see how this spirit is made. Both guided and self-guided tours are available.
3. Go Beach Hopping Across 30+ Beaches On The Island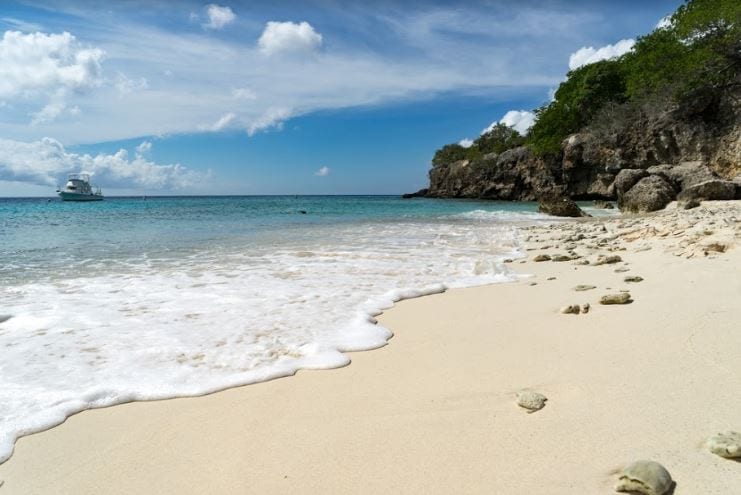 Curacao is known for having some of the most gorgeous beaches in the Caribbean, and you can visit them all, due to the small size of the island – from Jan Thiel, to Westpunt, Lagun, Newport and more, they're all within a stone's throw of each other!
4. Learn To Dive
Curacao has crystal-clear waters and plenty of diving instructors – whether you're interested in freediving, SCUBA, or any other kind of diving, this is a great place to learn, and explore all of the undersea wildlife around this island.
5. Swim With The Dolphins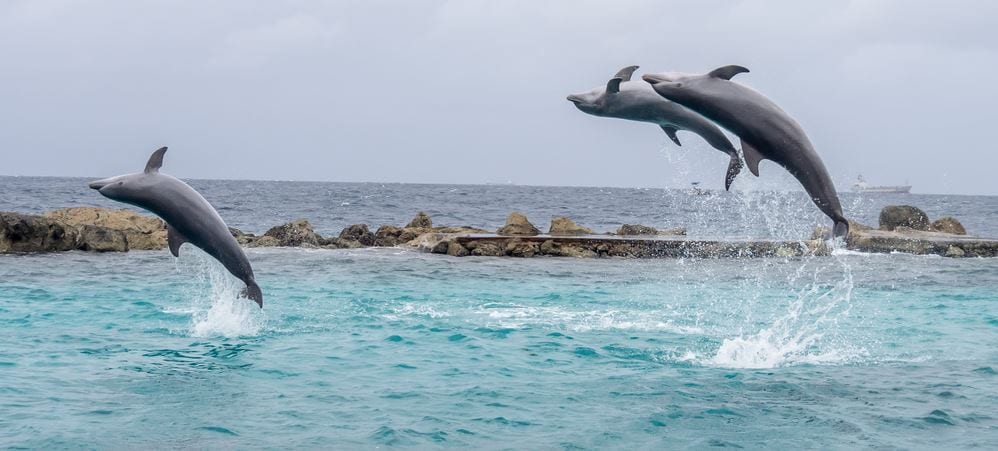 Dolphin Academy is one the only dolphin swimming company in the region, and it's one of the best in the entire Caribbean, offering a fun, humane, and responsible dolphin-swimming experience in a natural lagoon.
6. Snorkel At The Tugboat Wreck
The Curacao Tugboat Wreck is a very popular destination for snorkelers of all skill levels. Surrounded by natural coral in a scenic lagoon, this wreck is always surrounded by sea life – and exploring the tugboat and its surroundings in crystal-clear water is not something that you're likely to forget!
7. Enjoy The Scenic Natural Harbor
In Willemstad, the capital of Curacao, there is an expansive natural harbor called Schottegat, which is responsible for Willemstad's reputation as a center of trade in these islands. Harbor tours are available, but you can also drink in the sights from a local bar or restaurant.
Visit Curacao – And Enjoy All Of This (And So Much More!)
Curacao has so much to offer just about anyone – and it's impossible to fit it all into a single post. To understand the true beauty of this tropical paradise, you've got to feel it for yourself. So don't wait – start planning your trip today, and enjoy your next getaway in Curacao.