Along with the exhilarating water sports, the gentle waves aren't the only things that can be enjoyed in this Curacao gem. Nightlife, various dining experiences, kids' activities, and local festivities fill the well-informed traveler's itinerary. Let's take a look at everything Jan Thiel has
to offer!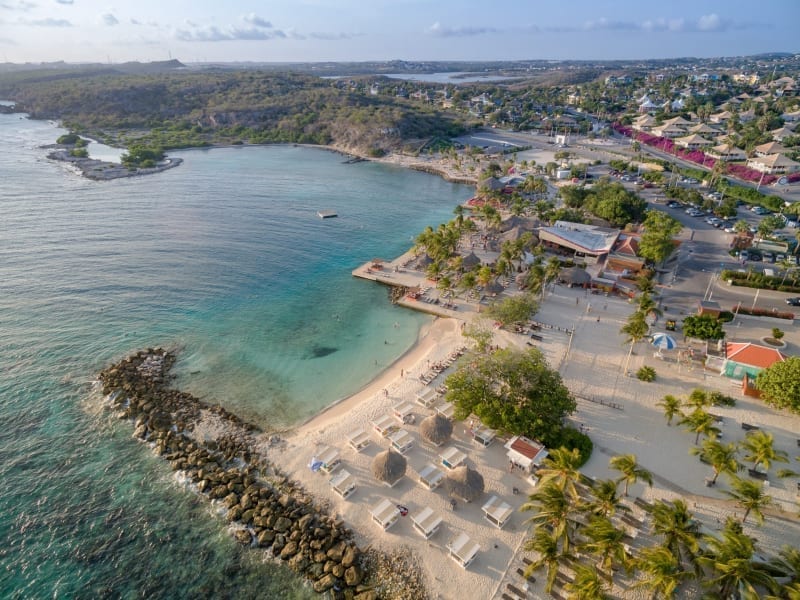 More than just a beach
Whether you kick off your day relaxing in the crystal clear blue waters or chilling on one of the many beach beds, there's actually a ton more to do!
Jan Thiel offers open access to beach tennis, including the opportunity for lessons with Tennis Pro: Manual Mair. Access is first come, first serve with field and racket rentals available.
Ready to explore beneath the surface? Jan Thiel Diving offers PADI courses as well as specialties such as night dives, deep sea, underwater photography, and shipwreck diving. When you're not busy learning a new skill, kick back on a terrace hammock and check out the tropical fish inhabiting Jan Thiel Bay.
If you're looking for a romantic cruise around Jan Thiel, or you're ready to tackle the challenge of reeling in the fish of a lifetime, Blue Finn Charters has you covered. Sportfishing, snorkeling, private charters and group trips can all be explored here. Find more information about all the above mentioned activities here!
Foodie Paradise
When the activities are done and you're in need of some nourishment, Jan Thiel offers a wide range of dining options. Zest Mediterranean has all the carbs and seafood needed to fuel your trip. Serving up Pastas, fresh fish, and olive coast inspired meat dishes, Zest fills the belly and soul.
East African food shines at Zanzibar, offering up delicious international cuisine as well as traditional stone oven pizza. As an added bonus, all of their meals and craft drinks can be served on the beach.
For a more light-hearted approach, Koko's dishes out street food from around the world from early morning to sunset. They also have some master bartenders conjuring up some of the most delicious adult beverages the beach has to offer.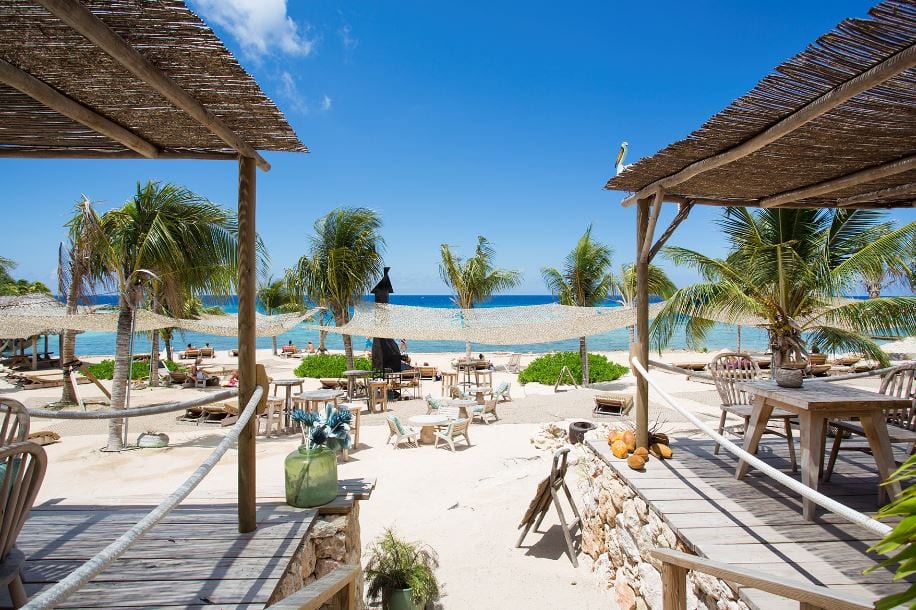 Fun for the Whole Family
Make no bonefish about it, Jan Thiel is sure to please the whole crowd! Adults, kids, and the family as a whole can all find a playground suited to their liking while visiting here. From one side of this oasis to the other, kid-oriented activities speckle the map. From learning
to dig for sunken treasure to building sandcastles fit for a Mer-King, children of all ages can find fun almost anywhere!
Take a family trip to Klein Curacao (small Curacao), our very own secluded paradise only accessible by charter. There, families can reconnect with each other and enjoy some tranquil time admiring the natural beauty that abounds.
For our big kids, formerly known as adults, we've also got a nightlife that would make the Roxbury reconsider its business model. Live local bands, happy hours and Koko's Sunday vibes let our older crowd let their hair down and party the majestic night away.
You Should Be Here
Whether you're planning a romantic getaway or the next big family vacation, Jan Thiel should be near the top of your destination list. With mesmerizing waters, taste bud tingling food, and activities that will make everyone smile, this Curacao hotspot is sure to please even the most finicky people in your group.