When looking for the perfect place to stay, you want to make sure that the resort you choose values the same laid back and relaxed atmosphere and worry-free holiday you aspire to have. Staying at Livingstone Jan Thiel Beach Resort ensures a top-notch and fun-filled holiday without you having to stress about the planning and other small things. Read on to find out more.
Facilities
The resort first and foremost, puts the guest's comfort above all else. Aside from the chic and homey interiors of every room, resort guests are also entitled to free access to Jan Thiel Beach and Jan Thiel Plaza which are both a two-minute walk away. Save yourself the trouble of deciding where to go and where to eat during the day and experience the amazing selection of establishments at the plaza.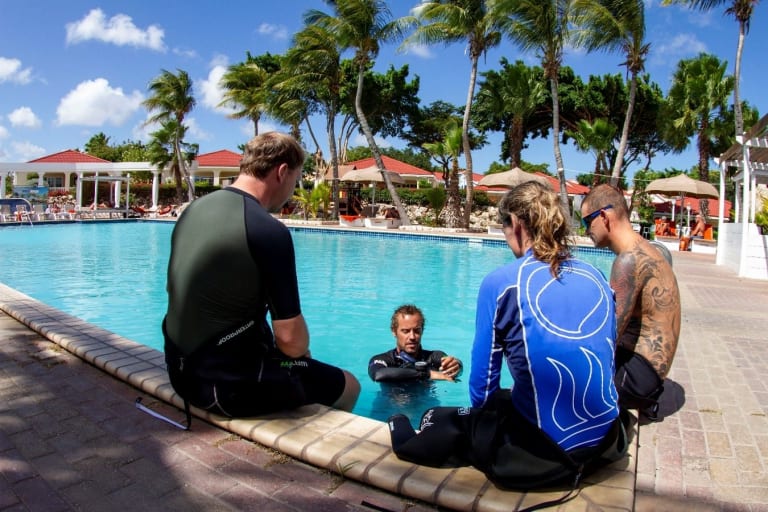 Activities
Livingstone Jan Thiel Beach Resort has its very own diving center. The diving center can help you plan your diving trips and provide you with essential diving gear. Newbies can also explore the magical underwater world of Curaçao and take diving courses or guided diving excursions with the resort's professional PADI certified diving instructors.
World Class Services
Getting around Curaçao will be as easy as possible. The National (Alamo) Car Rental is located right in the resort. You may easily rent a vehicle that suits your travel needs to make exploring more convenient.
The resort also features a grocery service wherein you can order your groceries online and have them delivered and stocked straight into your hotel room fridge upon your arrival.
If you're traveling with children, Livingstone has a babysitting service so you and your partner can have some quiet time to yourselves. Alternatively, in the months of July and August, the resort features a fun and exciting kids activities program every day of the week.
Livingstone provides seamless service for all its guests. Choosing to stay in this resort means you will barely have to lift a finger and have the holiday you deserve.