The large number of diving areas can pose quite a challenge when choosing which spot to head to during limited vacation time, so here we point you to the right direction for the top diving spots in Curacao that we guarantee makes it worth the trip.
Watamula
Derived from the Dutch word watermolen which means water mill, this dive site is commonly known to hold plenty of currents occasionally flowing in a circle, which lends validity to its name. This is a favorite spot for locals and tourists alike and is often considered the queen bee of Curacao diving. Triggerfish, parrotfish, rays and turtles inhabit this site and vast fields of pristine hard corals are mixed in with soft corals and giant sponges.
Superior Producer
The most popular wreck dive in the Dutch Caribbean, the Superior Producer sank in September of 1977. The wreck sits quietly upright on its keel in about 100ft of water. The majestic 165ft mass structure now serves as an artificial reef site home to numerous colonies and species of gorgonians, corals, sponges and sea whips.
Playa Kalki (Alice in Wonderland)
Many people have compared diving this site as "going down the rabbit hole". Divers have described the experience as getting smaller and smaller as the hard coral formations rise up and become larger as you descend. Often spotted on this site are turtles, eagle rays, bogas and yellow fin tuna.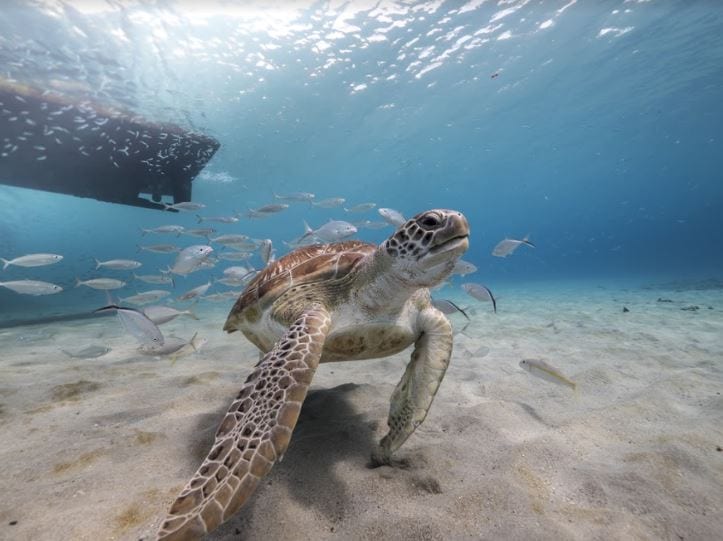 Snake Bay
Despite what the name suggests, this dive spot is not home to snakes but instead a large number of morays and eels. Lucky divers have potted green sea turtles and tarpons amongst the swarms of creole wrasses and blue tangs, lettuce sea slugs and various kinds of cleaning shrimp.
Tugboat
Lying only at a depth of 5 meters, this popular destination for divers and snorkelers got it's name quite literally from the tugboat that accidentally sank around thirty years ago. Now overgrown with coraland tube sponges, this site is home to mesmerizing blue parrot fishes and yellow tail snappers.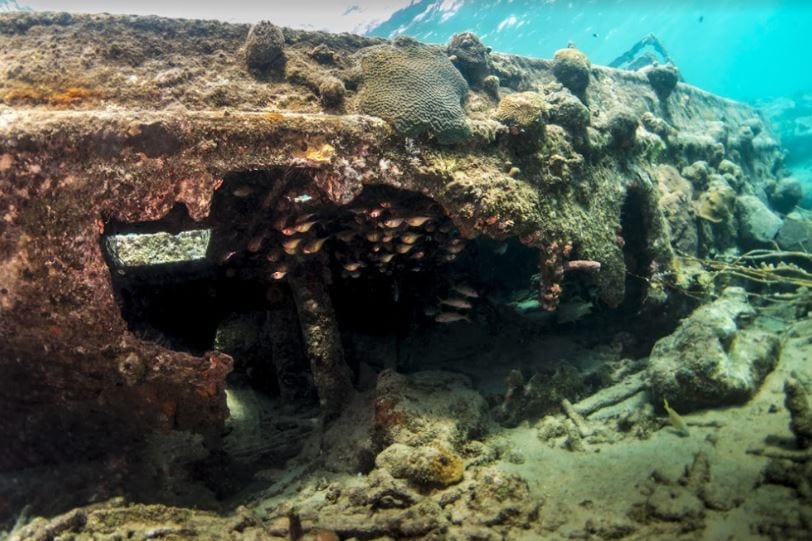 Mushroom Forest
Consistently voted as the number one dive spot in Curacao, Mushroom Forest gets its name from the mushroom-like hard coral formation housing an abundance of marine life. The coral heads have become bio-eroded at their base causing narrow columns thus creating large mushroom shapes that become great hiding places for tiny sea reef creatures.
Divers and diving enthusiasts of all levels are welcome to visit Livingstone Jan Thiel Resort's PADI dive center. Trained and experienced dive instructors will help lead you safely through the best dive spots on the island and take you on an unforgettable experience.