Diving is a sport that lets you become part of the ocean as if you were one of the fish just happily going about their day. This sport lets you experience and immerse yourself in this universe and opens up a whole new world of adventure. Nevertheless, taking the plunge requires practice as it is not an easy activity and does require proper training.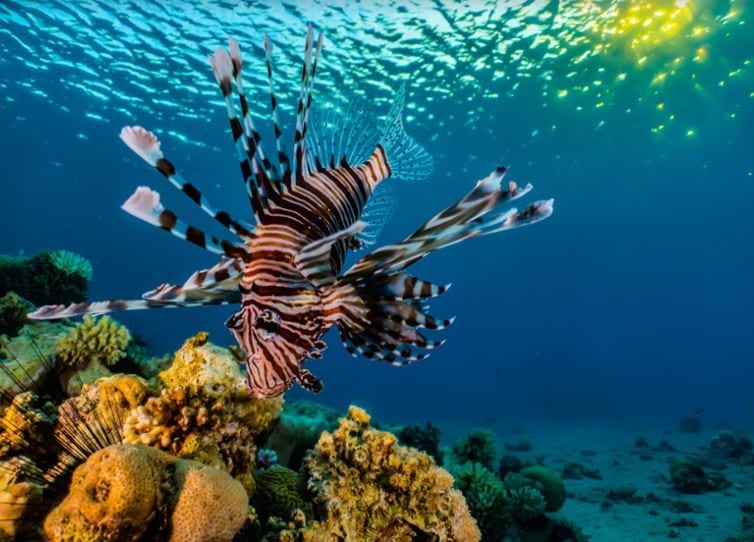 First-time divers in Curacao can easily head to Livingstone Jan Thiel Beach Resort for intro courses and refreshment courses. Additionally, in order for you to be prepared for your first time in open water, we've gathered some useful tips to keep in mind as well.
Choose a good day to train.
Make sure you choose a day where weather conditions are conducive to learning. Strong waves can create bad visibility and strong currents.
Don't leave any questions unanswered.
Speak up. Say what's on your mind. Having the clarity of all your concerns and questions answered will also help calm your first-time jitters.
Breathe.
Relax, and remember that you have a tank of oxygen with you so you can breathe underwater normally.
Rise cautiously.
Don't be in a hurry to rise to the surface right after the dive. A sudden change in pressure can hurt your lungs. Rise slowly and safely.
Do not move too much.
Water is 800 times denser than air so moving around too much will exert more effort. You will get tired faster and use up more of your oxygen quicker as well.
Be physically and mentally ready.
Fitness and attitude are keys to safe diving. It's always important to maintain a positive attitude and that you are able to control your nerves throughout your dive.
Check the equipment.
This is self explanatory. Before getting in to any activity, make sure all your equipment is functioning properly to avoid any accidents.
It is essential to take an intro or basic course in diving in order to learn the proper techniques in breathing, floating and pressure control. Then step by step and always with a trained PADI instructor by your side, you will be more comfortable in the open water and feel like an underwater native yourself.
The famous Jacques Cousteau once said "The sea, once it casts its spell, holds one in its net of wonder forever." this may be the exact feeling you'll have after your first dive. Remember to live your first diving experience to the fullest and make sure to savor all that you see for the first time.