These spectacular mammals have an unspoken connection with us and almost instantly spark a feeling of love and compassion, so who wouldn't want the chance to meet and spend an entire afternoon swimming with these majestic creatures? And where else better to do it than the island paradise of Curacao!
Finding dolphins in Curacao can be a piece of cake. Local organizations have devoted years of research and studies to the assessment of local marine mammal stocks and documenting their patterns and activities. Over 13 different species of dolphins have been spotted in Curacao since 2002 including humpback whales, striped dolphins and long-snouted spinner dolphins.
This experience is a humbling and awe-inspiring treat for people of all ages. Picture standing in shallow water as a dolphin approaches you and allows you to gently pet him, or swimming side by side with a group of dolphins in their natural lagoon as these creatures remind you that there is still some magic in this world. There are countless things and activities that people tick off their bucket lists but nothing quite as exhilarating and spiritual as interacting with these gentle souls,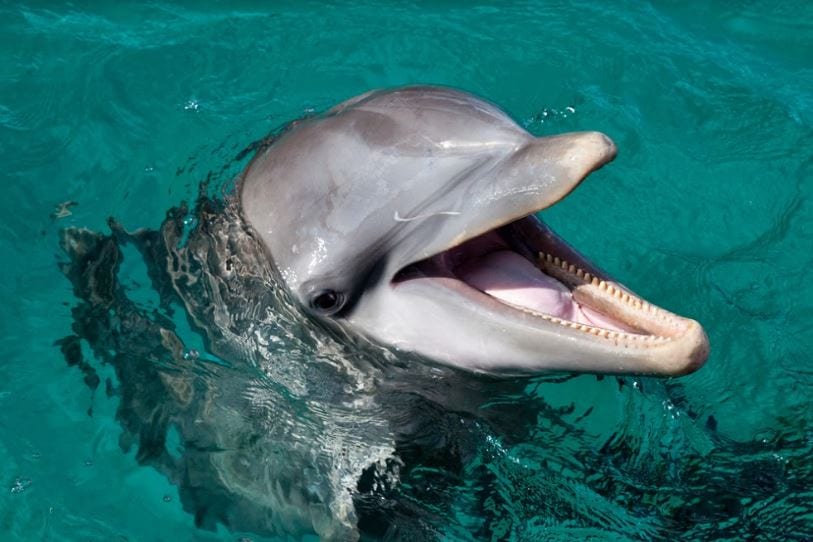 Watch in awe as they glide through the water with elegance and grace whether they are whizzing by at incredible speeds or casually cruising by at rest. Marvel as they fly through the air, jumping and spinning with ease before splashing back down into the water displaying their athleticism and strength and feel your hearts just melt as you see them interact with each other talking and playing within the pod. Sharing waters with these precious mammals has been proven to be an activity that gives great satisfaction. It has even been said that swimming alongside dolphins can even beat depression. They are simply incredible. Curacao is home to these majestic creatures which means swimming with them is a dream that can and should become a reality.
People have noted dolphins looking deeply into their eyes, inquisitive, playful and charming, seeming to be genuinely interested in getting to know any new human friends. The feelings seem to really stay with people. For many of us, a life-affirming experience will be the birth of a child or a religious conversion. For others, it's swimming with dolphins! Make the most of this once-in-a-lifetime feat. Enjoy, document and be present.