An annual event that happens on the first Sunday of the year, what started out as a New Year's three boat gathering between friends has since transformed into a massive float party.
Curaçao island is a constituent country of the Kingdom of the Netherlands, which means Dutch is one of the main languages spoken. Fuikdag is a Dutch word, which simply means Fuik Day. Fuik happens to be the name of the bay.
There are no entrance fees, no cover charge, and no extra charges for bringing your own food and drinks – in fact, it's pretty much a BYOB situation. As long as you have your floating device (people get pretty creative with this too…people will float on absolutely anything they can find) you're good to go and free to join the party. However, you can't get to Fuik Bay without a boat. Find a boat company that can take you and your friends to the bay but make sure to book this at least six months in advance because every boat on the island will likely be rented out for the day of the party, so plan ahead and reserve your boat early as trips can get very expensive the closer you are to the date.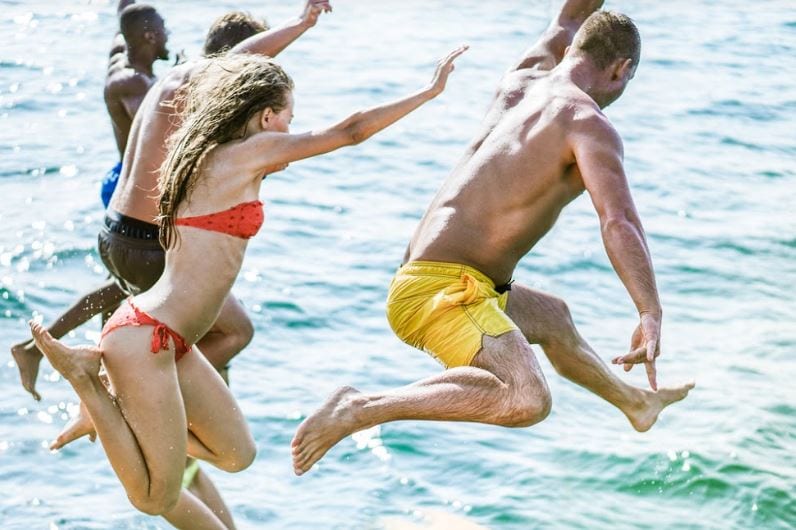 There are no headliners, no setlists and no fixed programs or lineup. Legendary DJs have just been known to show up and play, picture a sort of Woodstock…on water. Hardwell, Afrojack, Martin Garrix, and DJ Chuckie have been past performers throughout the years and it's always exciting to anticipate who will show up next!
This is the type of event you'll want to recover from. Meaning, plan your trip so that Fuikdag is at the beginning, with plenty of time for you to relax and chill afterward. It's best to arrive at least two days before the event, though, so you can shop for supplies, and even ask the locals any questions you may have. As much as this party is a gathering of happy people and a celebration of love and life, safety should always be a priority. It's always a good idea to party responsibly!