With temperatures comfortably hitting the high sun until September, your chances of getting a tan are almost year-round. Its beaches are a great place to eat, and Jan Thiel's beach restaurants are some of the best, offering unparalleled views and top-notch cuisine. Here's our guide to the best beach restaurants in the area.
Zest
Located directly on the beach, Zest offers the complete beach experience with its stellar Mediterranean cuisine and paradise-ike ambiance. Zest now boasts of their new addition: The Tasting Room. A climatized wine cellar which hosts an array of local and international wines perfect for your indulgence while on vacation.
Papagayo
An open-air, contemporary, fine-dining experience under the Caribbean night sky. Papagayo restaurant offers a high-end treat to its guests with their haute cuisine. Each dish is meticulously prepared and takes your senses on an unforgettable gastronomic trip.
Koko's
Koko's offers a unique dining experience highlighting different kinds of street food from around the globe. This is the perfect setting for a lounging day at the beach, complete with relaxing sunset cocktails in a picturesque location.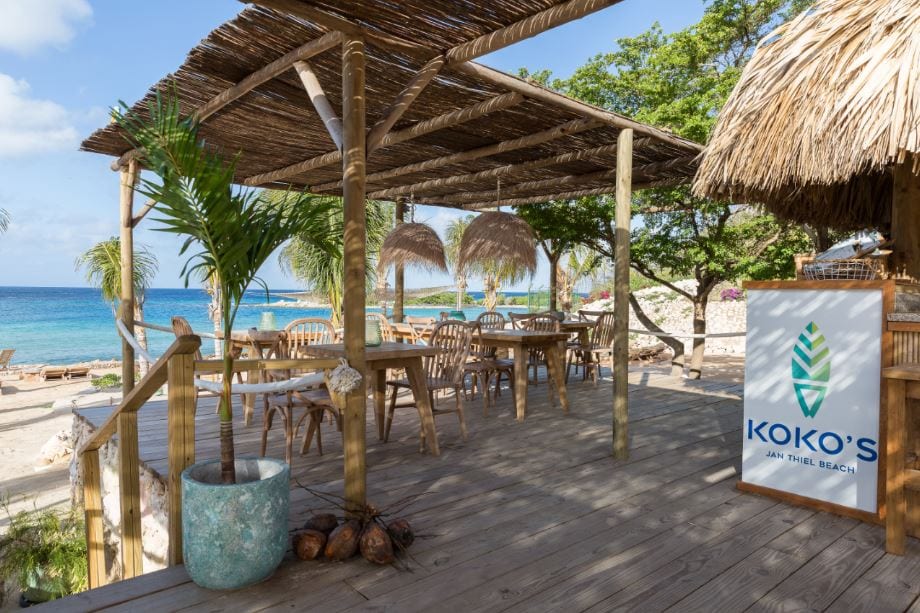 Zanzibar
A trip to Jan Thiel Beach would not be complete without trying Zanzibar's delicious pizza, cooked in a traditional stone oven. This restaurant also offers a full bar and a complete relaxing atmosphere perfect for pairing with their signature dishes during happy hour.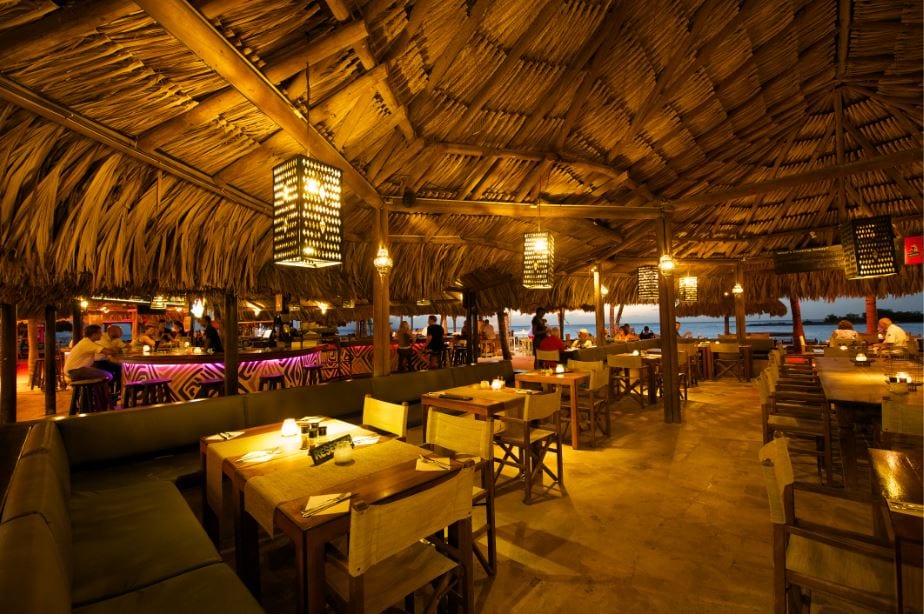 Don's
Located in Livingstone Jan Thiel Beach Resort's main building, Don's Restaurant and Bar supplies guests with a mouthwatering daily breakfast buffet with an open-air dining experience. Reserve your Sunday nights for this fabulous restaurant as they feature an all-you-can-eat bbq dinner accompanied by live Cuban music!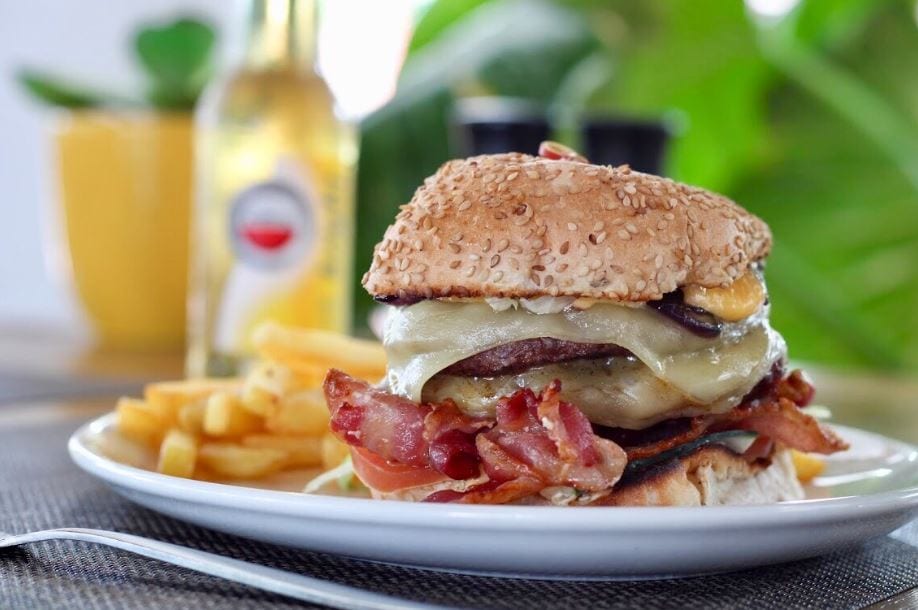 Tinto
The perfect romantic setting for cocktails and sunsets, Tino features a menu of Argentinian cuisine with all their fresh fish and meat dishes are cooked over a charcoal fire in the open-air kitchen. The idyllic setting is nestled perfectly under the shade of palm trees providing an elevated view of the ocean.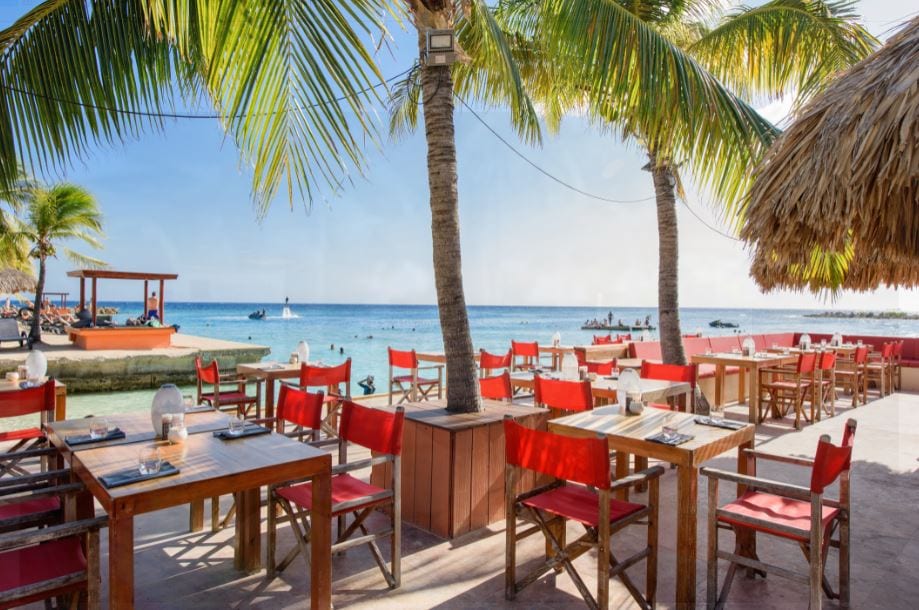 The Pier
The Pier is an award-winning dining experience for the books and shouldn't be missed on your Jan Thiel Beach getaway. Situated on an open-air platform overlooking the Spanish waters. Their dishes are prepared with fresh fish caught the same morning and come highly recommended by food enthusiasts.
Pirate's Nest
Peppered with fun and quirky pirate-themed interior, Pirate's Nest provides an awe-inspiring experience for children and adults alike. Most notable for their grilled food and cocktails, this is a great great eclectic hangout spot to end the day of sightseeing.
Tabooshh!
Nothing but good things could be said about Tabooshh!. Coming from a long line of hoteliers and restaurateurs, this restaurant was created out of years of experiences and handed-down family recipes. Their menu is a culmination of a local family's culinary journey designed to entice and surprise the senses in the most gastronomic way.